Tuning Your Instrument
As you continue to play your harmonica, you will reach a point where you will notice the keys start to fall out of tune. You will notice that your harmonica will sound similar to how it has always sounded, but perhaps just slightly off tune, or not quite as sharp as it used to be.
As with any instrument, you will need to retune your harmonica in order to keep playing and learning. While there are very specific steps you must take in order to tune your harmonica, it is still very simple to accomplish. Below are the tools, tricks, and techniques you will need to know to get your harmonica back to normal tune.
Before you start taking apart your harmonica, make sure you understand harmonica lingo used in this post. Also be sure you are aware of the anatomy of a harmonica, since you will need to understand where certain parts are, what needs to be adjusted, and what you should not mess with. Of course, if you are not aware of these things, we are here to help! The end result of your harmonica after tuning is entirely dependent on your abilities and knowledge. If you lack confidence, study up. If you have the knowledge and the know-how, give it a shot!
Prepare your Harmonica to tune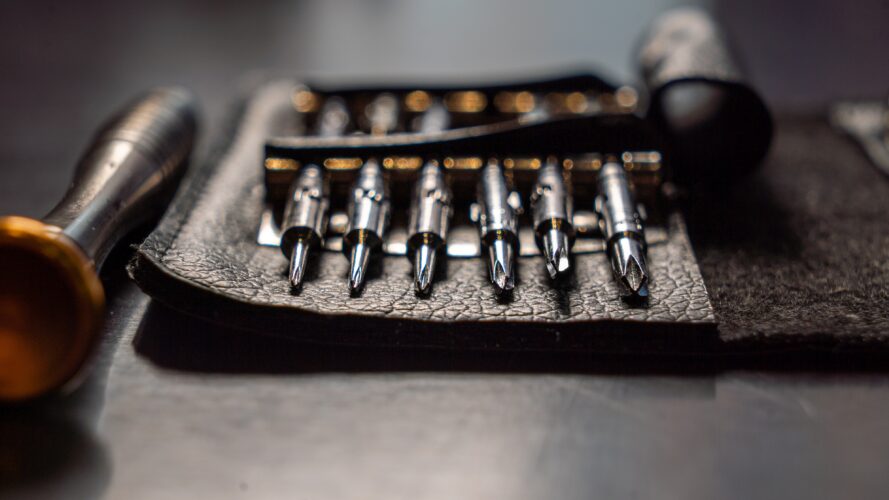 Preparing your harmonica to tune is an extremely important step in the tuning process. Without it, you risk tuning it to the incorrect note, or even finding it difficult to get the tune right at all. There are a few things to remember when preparing your harmonica for tuning. First off, you want to make sure the reeds are warm, typically just around or above body temperature. When reeds are cold, it is difficult to tune them.
If you tune your harmonica with cold reeds, you will find that they are extremely out of tune when you go to play them. Simply playing the harmonica before you tune it, or even heating it up on an electric heat pad for a few minutes prior to taking it apart can warm up the reeds. It is also important to clean your harmonica.
This is something that should also be done regularly to keep your harmonica in good shape. Remove any moisture from the harmonica to avoid clogging the reeds or damaging the metal or wood inside the instrument. As you start to take your harmonica apart to tune it, you will also be able to go through and deep clean it as well.
Have a Practice Harmonica
While tuning a harmonica is quick to pick up, it can take a few tries to make sure you get it right. One method that is highly suggested is to have another harmonica, perhaps an older or less expensive one, to practice on. Since tuning the harmonica involves scraping away the brass on the reeds, it requires a very specific technique to get it right.
This technique can sometimes take time and practice to develop. Having another harmonica to practice taking apart, experimenting with tuning the reeds, and putting back together can take the pressure off of you. This is highly recommended especially if you are new to playing the harmonica or have not experimented with tuning the reeds before. You will be more at ease knowing you can practice on an old harmonica, before you attempt to tune the one you play most often.
Tools You Will Need
Buy on Amazon
Before you start taking your harmonica apart to tune it, make sure you have the right tools available to avoid damaging your instrument and to make the tuning process clean and simple. To start out, you will need a small screwdriver to take the cover plates off your harmonica. This does not have to be anything expensive, but it does have to be small enough to fit the screws.
Typically, a small jewelry screw works best. You will also need a reed lifter, reed wrench. This is typically the same tool, and has the lifter on one end and the wrench on the other end. Additionally, you will need a brass tool for gaping. This will allow you to lift the reeds in order to work them. Lastly, you will need a small file to scrape the brass off the harmonica. This tool needs to be specific for harmonica tuning and can typically be found in most harmonica tuning kits.
The Art of Tuning 
In order to access the blow reeds you would like to tune, first blow in the harmonica to identify which reeds need tuning and make a note of which holes you would like to fix. This will also help to warm up the reed which will make tuning easier. Unscrew any screws on the plates outside and gently take the cover off of your harmonica. From there, you will find the row of reeds.
Remember, scraping brass off the tip of the reed will raise the pitch, but scraping brass off the base of the reed will lower the pitch. Identify which reeds need tuning and carefully push your brass tool under the reed for gaping. Once the reed is slightly lifted, take the reed lifter end and slide it under the reed to support it.
From there, take your sanding tool and do one to two tiny strokes on the end of the reed. With every few strokes, test the reed to see if it is close to the pitch you are looking for according to what kind of harmonica you are tuning. Once you have tuned all the reeds, you can now put it back together. Replace the covers, and screw them back in.
Safety Precaution 
Please remember that when tuning a harmonica, you are required to work with small, sharp tools. Be cautious when working with these tools as they can be harmful if not handled correctly. Keep out of reach from pets and children as they are extremely small and can be considered a choking hazard.
Final Remarks
In conclusion, you may notice your harmonica slowly start to fall out of tune over time, or you may have bought a brand new harmonica that isn't totally in tune. Even though it is a small, handheld instrument, it is still important to keep it regularly tuned to help you improve your music playing skills.
Remember that each harmonica model may vary in tune, where the screws are located, and in which direction the reeds need to be facing in order to tune them. For example, diatonic harmonica reeds are based on one side of the reed plate. This is the side that you will want facing you. While you will take very similar steps, regardless of the model, make sure you identify which harmonica model you have to appropriately tune the reeds.
There may be issues with your harmonica aside from falling out of tune. Click here to see what the problem may be and how to identify it.