If you've recently started playing the harmonica, or maybe you have played it for a while, you may be wondering where these little instruments came from. Harmonicas actually have a very rich history that started in China and made its way up through the times into the Blues music scene. In this article, we will take a look at where the harmonica got its start, how it paved the way for Blues music, and the history of what got it to where it is today. If any of the terminology gets confusing, check out this article to learn about some Harmonica Lingo.
Where did the Harmonica come from?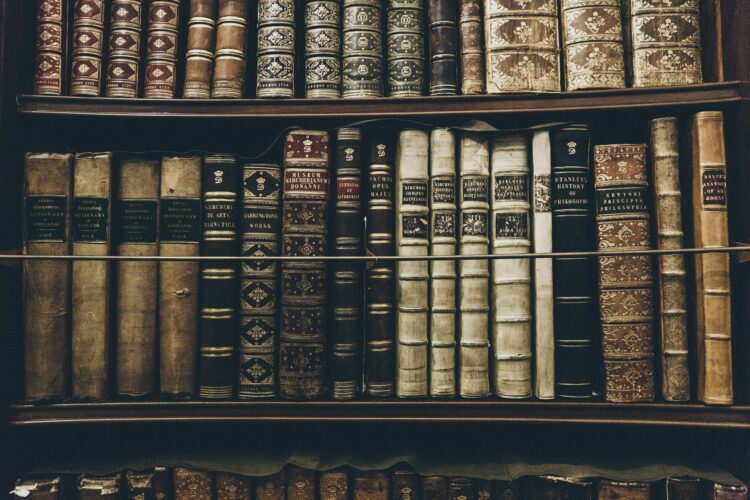 There is much speculation as to who invented the harmonica. Many inventors popped up around the same time in the early 1800's all around the world. Mouth-blown reed instruments very similar to the harmonic appeared in Europe, United Kingdom, North & South America all around the same time. Many speculations say that it was first invented in China thousands of years ago. The Chinese created a flute like instrument with bamboo reeds called a "Sheng" and had many influences on traditional Asian Music.
One candidate in particular that is most often credited for the invention of the harmonica is Christian Friedrich Buschmann, an instrument maker from Berlin, Germany. In the year 1812, when Buschmann was only 16, he created a flute with an iron reed for tuning organs, playing this instrument wherever he went. He called it "The Aura". Many people attempted to make alterations to the instrument, including one instrument inventor, Joseph Richter.
Joseph Richter is speculated to have tweaked Bushmann's invention to the harmonica we have today. Around 1825, Richter created an instrument with ten holes and two metal reed plates for each hole. Prior, there was only one reed plate per hole. The idea was for one reed to vibrate as you blow out, and one to vibrate as you draw in, creating double the notes one is able to play. The notes Richter chose in 1825, are the same notes used in diatonic harmonicas today.
Not only a few short years later, the harmonica began to be mass-produced in cities all around the world. Many small companies began popping up, attempting to push their harmonicas to the local markets. However, the harmonica lacked the reputation among elite musicians and had a slow start at first. Nevertheless, small companies continued to produce these instruments in hopes their product would out compete the rest.
Christian Messner and Matthias Hohner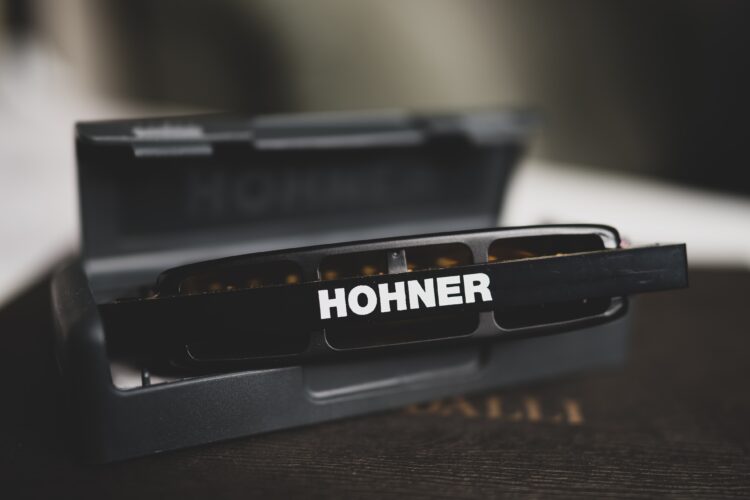 Christian Messner, a business entrepreneur, began to produce his own harmonicas in his spare time. This became an excellent business venture for him as the instrument continued to gain popularity. Messner soon became the monopoly in the harmonica world, out-selling all of his competition. His product became so superior, he refused to share his technique for designing the harmonicas, and only shared this information with close family members. But his careful secrecy wasn't enough.
In the 1850's, Messner was enjoying another successful decade of harmonica making. His nephew, Christian Weiss, soon joined the family business and eventually opened his own factory making harmonicas with the same technique his uncle Messner had taught him. One day in 1856, Matthias Hohner stopped by Weiss's factory. Hohner was a clockmaker and an excellent businessman. He came to Weiss to learn the trade, as he was ready to pick up a new challenge and step away from clock making. According to Hohner's diary records, the visit at the factory was so long, Weiss became suspicious and asked him to leave. But by then, Hohner had already seen everything he needed to.
In 1857, Hohner started his own factory only a town over. By this time, factories had progressed to powerful early mass production techniques and provided the equipment to do so. Typically, instruments were made by hand as a craft. However, since Hohner lacked experience handling this type of musical equipment, he was able to mass produce these instruments instead, dominating the market.
Pioneering Blues Music
Hohner decided to look west, to the untouched American market. He realized that the large amount of German immigrants there would be a great option for his new product. He worked his way into this market, and the harmonica found its way through the South West. The harmonica caught fire in this new market, and eventually pioneered the American folk music. Black musicians began to pick up the instrument as well. They felt this little instrument was a tiny metal box of untapped potential, and they were right. They created new musical styles for playing the harmonica and eventually found themselves in what we call Blues music. By the 1920's the harmonica went hand in hand with the guitar to achieve the ultimate soulful sound.
After a couple decades, Hohner was producing 1 million harmonicas every year. He eventually bought out the Christian Messner & Co. factory, choosing to leave it in the family. Hohner and his sons continued to build up their company to the empire it is today. Hohner is still an extremely popular brand used by many musicians today. It's strong build, and decades of success make it still the best option on the market for harmonicas today.
Conclusion
In conclusion, these little instruments have a long, rich background that lead it to where it is today. What started out as an ancient Chinese bamboo reed instrument referred to as a "Sheng" continued to develop until one instrument inventor, Christian Friedrich Buschmann, got his hands on it. From there, he created a metal flute with reeds very similar to what we have today. But the journey of the harmonica did not end there.
Soon after, Joseph Richter tweaked this invention to have 10 holes, and 2 reed plates per hole. He made it out of metal giving it an even more distinct sound and twice as many note options. It wasn't until Christian Messner came along that the harmonica really took it's form. Messner created the perfect product making each harmonica by hand in his factory. When the savvy businessman, Matthias Hohner, discovered this market, he pushed it into the empire it deserved to be in.
From here, musicians continue to make innovative adjustments to the instrument and its playing style, playing differently and Playing Louder. The harmonica has paved the way for many styles of music including traditional Asian music, America folk music, and even Blues. And just as it always has, it will continue to be discovered by new musicians, new styles, and new ways of music.
This is How Harmonicas are Made today.