The harmonica is a compact little instrument that you can take with you wherever you go. It offers a unique sound and easy to carry qualities that make it very appealing to musicians. Whether you are looking to learn a new instrument, or pick up one that is quick and easy to learn, the harmonica offers many benefits for those who choose to pick it up as their next instrument.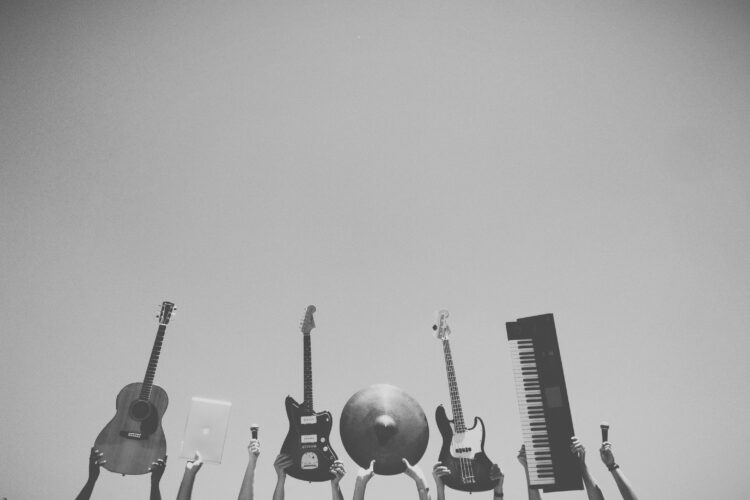 While there are many benefits to adding the harmonica to your musical knowledge, the harmonica is very compact and easy to learn how to play, can be played well in any key, and provides many health benefits especially for our respiratory systems.
It's a Convenient Size
Among its many attractive qualities, one of the most convenient things about the harmonica is its size. Being only a hand-held instrument, the harmonica is easy to carry around or throw in your pocket. This little instrument, however, still provides a mighty voice.
Its unique style and sound is extremely attractive especially to those who are looking to incorporate it into their folk, country, blues, and even pop songs. It offers a new twist in the music world, spicing up any song you choose to add it to.
It's Easy to Learn
Since this little instrument is so compact, it also makes the learning process very easy. The harmonica is a simple instrument, and only requires minimum practice to become very good at it. If you are new to the music world, but want to start with something simple, the harmonica may be the perfect next instrument for you.
Not only is there a host of online lessons, tutorials, videos, and many more resources committed to your learning, but with a little practice, you will find that the harmonica is not quite as intimidating as one might seem. Once you get the hang of the harmonica and practice playing a few notes, you will see that it is actually very easy to ease into other maneuvers such as tongue blocking to create chords, tongue swiping to create a unique edge to your music, and different blowing and drawing techniques to improve your harmonica playing.
With that, not only is the harmonica easy to learn, but also it is constantly posing new challenges as the artist advances their skill (1). Starting out, the harmonica is a very simple instrument, but as you get better at playing you will find that there are many advanced harmonica playing techniques that you can attempt to learn.
So while it is great for beginners, the harmonica actually becomes more advanced as you become more advanced. This curves any boredom once you have mastered the basics, and allows you to keep building on what you know. And since this little instrument can be played so many different ways, you can create your own style of playing that is completely unique to you in the process.
It's Fun to Jam With Other Musicians
Typically, harmonicas can be played in any key. This is accomplished either by advanced bending techniques to recover some of the 'missing' notes, or by simply picking up a new harmonica tuned to the song you are playing along to. This is a very unique feature that is not offered across other instruments. The reason this is such an attractive benefit is when you are jamming out with other musicians.
Since harmonicas are tuned to specific keys (and come in all 12-key western notes), you are able to pick up the necessary harmonica depending on the key of the song you are playing with. Since the harmonica is already in the key of the song, this makes jamming that much more fun and enjoyable.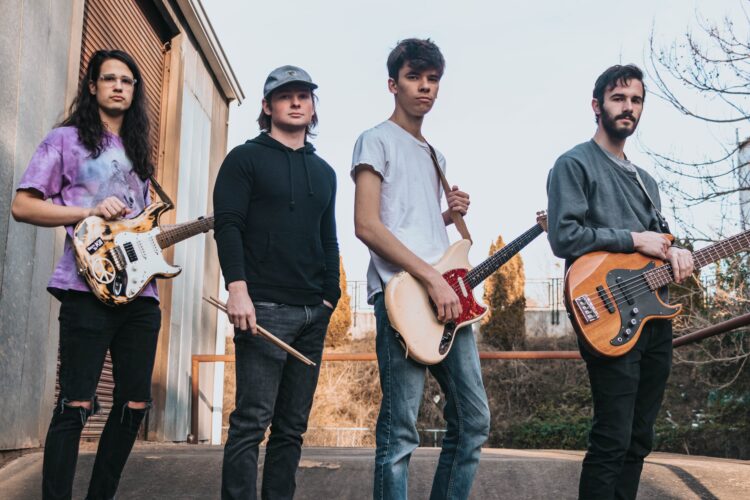 You can play the harmonica any way, maybe even messing up a time or two, and it will always sound on key with the other instruments. This is great when building confidence as a new player and experimenting with your new instrument. It allows you to play along to any song, making it impossible to sound bad since you will always be in key.
Tons of Health Benefits
Aside from the many benefits and enjoyment you will get from playing the harmonica, it also comes along with a ton of great health benefits. One of the biggest health benefits we see from harmonica players is the positive impact this instrument has on the respiratory system.
Playing the harmonica requires a unique combination of drawing and blowing. This means you are not only pushing air through the instrument, but you are also inhaling it back through the instrument, creating beautiful tones on both the exhale and the inhale.
Not only are you improving breathing overall, you are also improving your lung capacity and efficiency (2). Many studies have shown the positive impacts that playing the harmonica has on ones breathing. The breathing techniques used when playing the harmonica are very similar to what is used in pulmonary rehabilitation exercises that many doctors use for their patients.
In addition to that, these breathing techniques also help to strengthen all the muscles in the diaphragm and around the rib cage, making your lung capacity much stronger and more powerful. So while it may seem like you are just blowing and drawing a tiny little box, you are providing your body with positive health results that will last for years.
It Reduces Anxiety
In addition to the positive impacts playing the harmonica has on the respiratory system, it also has a positive impact on ones anxiety and stress levels. Playing an instrument gives people a sense of self, and can even make them feel better about themselves overall. Since learning the harmonica is so quick and easy, these benefits and sense of accomplishment are fast-tracked compared to other instruments.
It provides people with an outlet, allows them to blow off steam, or simply brings them joy to play. Whatever your motive is for picking up the harmonica, you too will soon realize the positive impacts this little instrument has on ones mental health as well.
Conclusion
In conclusion, there are many reasons why the harmonica should be your next instrument. This little device is small, easy to carry around, and can fit right in your pocket or bag. On top of that, it is extremely affordable and easy to learn. YouTube alone has hundreds of hours of content for new harmonica players, but there are also a variety of resources readily available to you to meet your learning style.
However, even the experts will tell you that learning the harmonica will only take minimal practice to get better at. Once you have mastered the basics of the harmonica and can start building on your skill further, you may notice too some changes in your overall physical and mental health. Playing an instrument has so many benefits for us, but the harmonica narrows it down from there.
Not only is it good for your respiratory system by requiring specific breathing patterns to play, but it also has a direct positive impact on your mental health as well. Overall, the harmonica is an amazingly wonderful little tool that everyone should consider as their next instrument.