When you choose to learn the harmonica you may feel all the excitement and curiosity that comes with picking up a new instrument, but maybe a little overwhelmed too. It can be hard to know where to start and what resources are available to you to get started. Thankfully, you do not need to spend a fortune on private lessons to be good at the harmonica.
So, how hard is it to learn the harmonica? As it turns out, the harmonica is an extremely simple instrument to learn, and many people pick it up very quickly! There are many free resources out there available to you that will teach you the basic techniques of playing the harmonica, all the way up to an advanced level as you continue to get better. In this article, we will cover the Best Free Online Harmonica Lessons available resources available to you to learn harmonica.
10 Sites That Have FREE Harmonica Lessons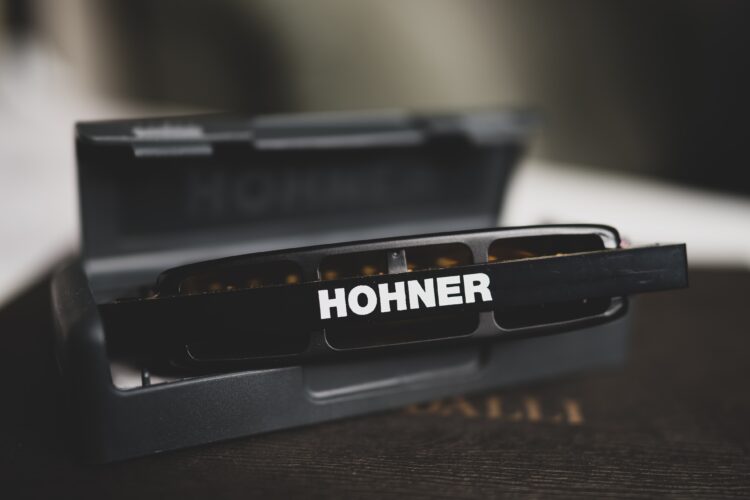 Truefire is website that specializes primarily in free guitar lessons ranging across styles and genres. With over 40,000 lessons, accessible from your phone, computer, or tablet, Truefire is one of the most dominating and reputable sites for free lessons. Truefire also has a blog where they post lessons for other instruments, as well as further musical resources.
One blog post in particular outlined a professional 14-lesson course designed for beginners who are just starting out on the harmonica. These lessons were designed and recorded by American musician, Annie Raines. Raines is especially known for her beautiful blues harmonica style, and makes picking the harmonica simple and fun.
The course starts out with an orientation video and blueprints you can print out and follow along with. She teaches you how to read music for the harmonica, the anatomy of the instrument, and simple exercises to get you comfortable with playing your new harmonica. Each lessons has a video anywhere from 2-7min. long explaining the technique and showing you how to accomplish it.
Raines has a unique way of teaching that makes attempting the harmonica exciting. She is easy to pay attention to, doesn't overcomplicate her teachings, and gives you tools to follow along with her. If you are a visual learner, we highly recommend starting with these video lessons, as they will give you an excellent base to learn more complicated maneuvers on the harmonica.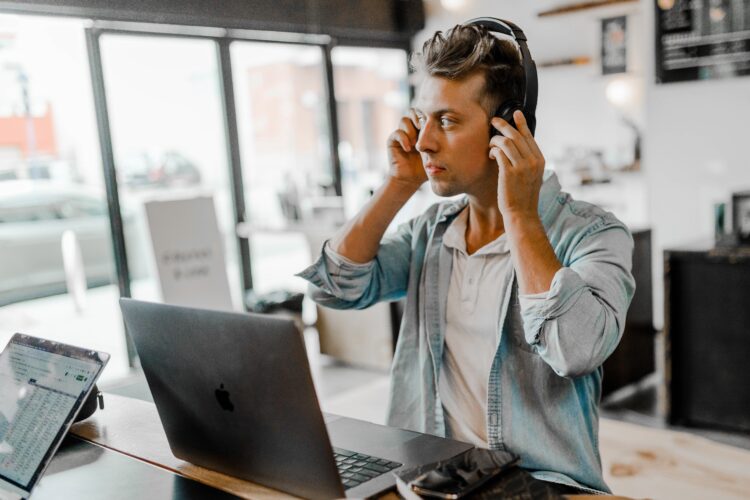 Blues Harp is a privately run website "devoted to the history and lore of Blues Harmonica" as per their website slogan. This website is full of fantastic information on the history of the harmonica, where it came from, and how it pioneered the way into the Blues music we have today. The instructor behind it all, John DeConqueroo has been playing the harmonica for over a decade now. Being self-taught, John has developed a sharp ear for the harmonica, and an even sharper sense for teaching.
In John's course, he will take you through five detailed lessons on the basics of the harmonica. While he does have links to his YouTube channel on his main page, he does not provide videos for each of his lessons. Therefore, if you learn by reading instructions, this is an excellent lessons plan to start with. John's years of expertise and descriptive writing skills make him an excellent teacher, instructing you how the harmonica works, which notes align with which holes, and basic tongue blocking and bending techniques.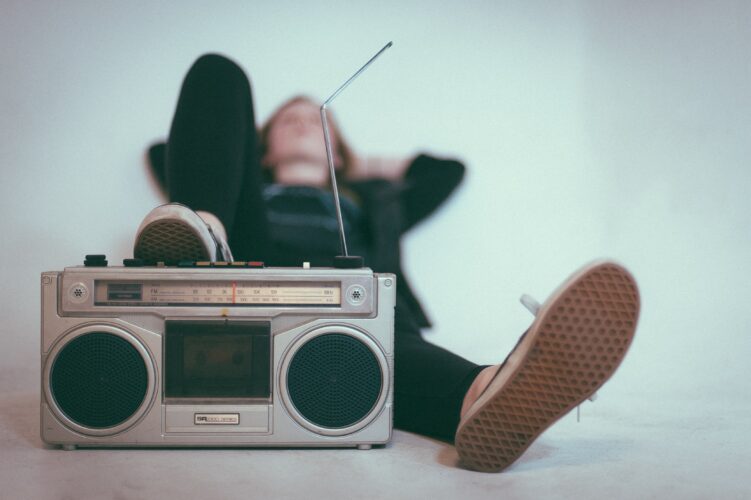 Instructables is a very popular website full of thousands of do it yourself tutorials. They have tons of articles, videos, classes, and even contests that you can be apart of. Their tutorials range from cooking to woodworking and everything in between. The greatest part is the tutorials they provide are uploaded by other professionals, so anyone anywhere can teach you their craft.
This makes it fun and easy to join a community of others that share your same interests, but also gives you the opportunity to learn from like-minded people. What some people may not know is that Instructables also has a lot of free musical tutorials, including one for harmonica players. Written by a very popular member of the Instructables community, this author explains the harmonica basics from start to finish.
The author first takes us through the different types of harmonicas. There are three main types of harmonicas that each give off slightly different sounds and provide different functions for each musician. These are the diatonic harmonica, chromatic harmonica, and the tremolo & octave harmonicas, with the diatonic harmonica being among the most popular choice. The author does a good job of explaining each of these types of harmonicas, and which is the most effective one to choose if you are unsure of what to start out with.
The article continues to go into different harmonica playing techniques, hand holding positions, and songs you can practice playing along to. There are pictures, diagrams, and tutorials to watch included in the article making it a good resource for people who are more auditory or visual learners.
What we love most about these free lesson is that it explains the different positions to play the harmonica in, in order to play along with other instruments. For example, 1st position is the natural position for a harmonica and is also known as a straight harp.
This position for a harmonica in the key of C goes most naturally with a guitar, if you wish the incorporate the harmonica into your guitar blues. 2nd position is most popular for harmonica blues and includes different scales you can practice playing. This article is a good resource for everything you need to know about the harmonica and how to get started. It does, however, include a few advanced bending and tongue blocking maneuvers that may be a little too advanced for beginner players. But if you are looking to take your harmonica playing skills to the next level, this article is a good resource to learn some new tricks and maybe refine some old ones.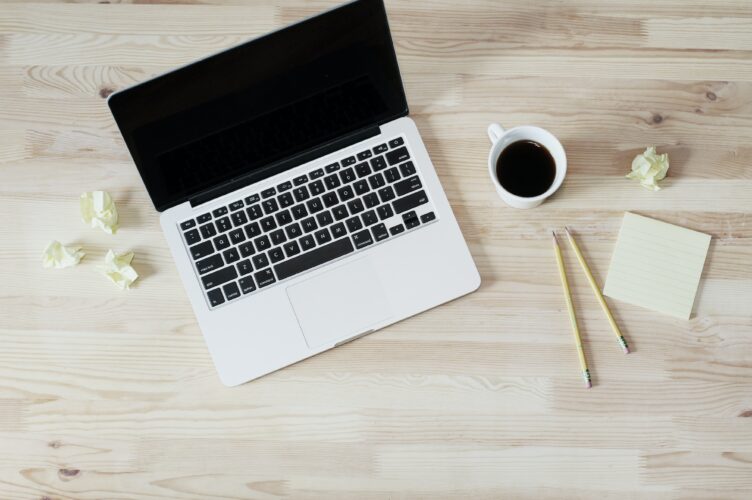 Harmonica.com is a fantastic resource that dominates in the world of free harp lessons. With it's many easy-to-follow lesson plans, hands-on learning, and glowing reviews, Harmonica.com is a good resource to learn the harmonica and advance your skill. Ranging from beginner to advance, JP Allen is an incredible instructor. Like other resources we have looked at, Harmonica.com also outlines the different types of harmonicas, recommends models and brands to get, and guarantees you will be able to play the harmonica after only a few short weeks of practice. He even provides a money-back guarantee if you are still unable to play after a year of lessons.
JP Allen has been an instructor of music for over eighteen years. What started out as a hobby quickly grew into a passion for the instrument. With his amazing talent, also comes an amazing career in music. JP Allen toured around the United States and Europe for many years, sharing his music and even became a professor teaching music at the University of Texas for over seven years, and Austin Community College for over three years. It is evident to see the love JP Allen has for the harmonica come out in his lesson plan.
His lesson plan will take you through the basics of harmonicas, including what each model is for, what will work for you, and the correct hand-holding posture. From there, he will take you through breathing techniques, blowing and drawing techniques, and basics scales you can practice every day. He even takes you through more advanced methods of tongue slapping and hand warbling for musicians that are looking for their next challenge in harmonica playing.
On his website, you can read countless reviews from past customers who were all able to pick up the instrument quickly under the tutelage of JP Allen. While there is no doubt that JP Allen is incredible at what he does, he only includes a limited amount of free resources before you have to pay for further lessons or even one-on-one lessons over the phone or Skype.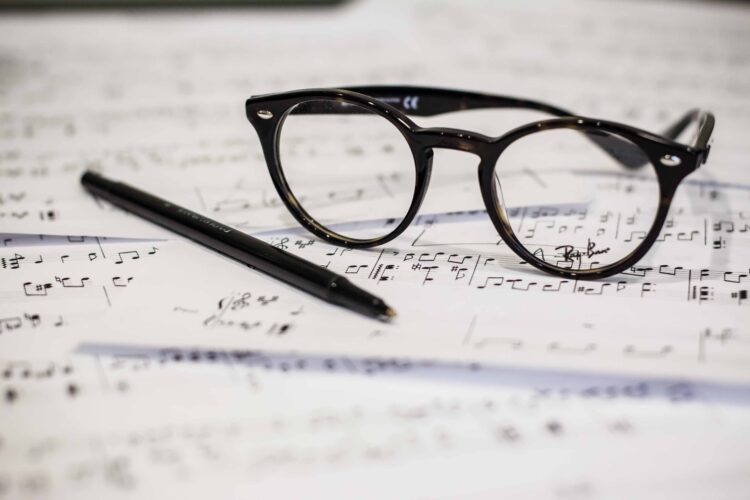 Harmonica 123 is a clean, easy to use website that offers hundreds of free lessons and tutorials for new harmonica players. The lessons are taught by instructor Ronnie Shellist is a popular musician and teacher of blues harmonica for over 2 decades now. For many years now, Ronnie has been recording and uploading easy harmonica lessons on YouTube. Since creating his website, Ronnie has compiled all his videos and lesson plans into an easy-to-navigate website. When you initially click on the page, you will see a few options at the top that include "Beginner", "Beginner/Intermediate", "Intermediate", and "Advanced". From there, click your skill level and search through the lessons.
Under the "Beginners" tab you will find a series of entry-level videos to watch that will take you through harmonica 101. It starts out with a series of 'Beginner Harmonica Tips' and teaches you how to play one note on harmonica, how to play clean notes, breathing techniques, and major scales. When you click the link on the far right that says "Watch" it will then take you to Ronnie's YouTube video.
The videos range in length depending on the content, anywhere from several minutes up to 20min. making it quick and easy to pick up little tricks. He even has weekly practice routines and checklists for new harmonica players to go through. Overall, his content is extremely constructive and an excellent resource for any level of player.
While Ronnie Shellist has incomparable content to others, he does not have good method for organization. At the moment, his videos are not organized in the sequence you should watch them, so remember that you may have to scroll through the list to find the videos you want. The good news is, Ronnie is currently ordering these to give his website an update in the near future. So while this is a current issue, it may be resolved quickly to give his audience sequential content.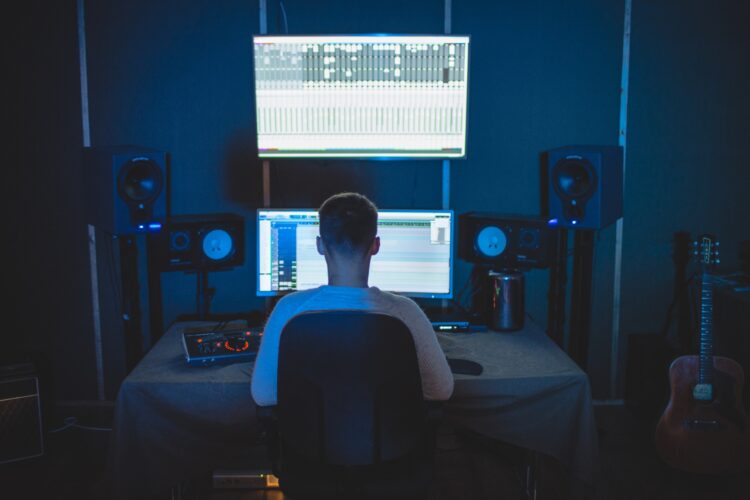 Harmonica Academy is another popular website many new players choose to adventure to for free lessons. The website is dedicated completely to free, blues harmonica lessons making it an excellent tool when first picking up the harmonica. The instructor, Tony Eyers, is a blues harmonica musician from Sydney, Australia and has been mastering the instrument for a few decades now.
He is forefront leader in festival music with a band called "The Lawnmowers". While he specializes in the cool rhythm of Blues harmonica music, he also plays bluegrass harmonica, which he first heard in the United States. With over forty years of experience, Tony Eyers is sure to be a harmonicist to look up to.
Tony takes you from start to finish through all the basics of the harmonica such as blow notes and draw notes, and even into more advanced skills such as bar blues, and blues scales. The lessons are short, descriptive step-by-step instructions that teach you how to master each skill.
While there are no videos that go along with his lessons, he does include audio recordings for you to listen to as you learn, and even additional resources to click through on each lesson if you are still struggling. Many of the students that come to Tony's website have found it to be extremely user-friendly platform to learn on, and quick to learn. While his teachings are very short, he keeps it simple and to the point making it very easy to learn how to play harmonica songs even without videos.
One thing that stands out on Tony's website, is the community he has created for fellow harmonica players. On the website, Tony has set up a Harmonica Academy Forum that allows you to not only engage with Tony directly, but other students as well. This is an open forum for any questions, tips that helped, or techniques you may be getting stuck with.
From there, Tony will personally reply to each question, doing his upmost to work through the issue with each student. This also opens up to other on the forum, also allowing them to respond to your inquiry with different styles of learning. Overall, Tony has a fantastic course for all levels of players, as well as a strong community to support you through your journey.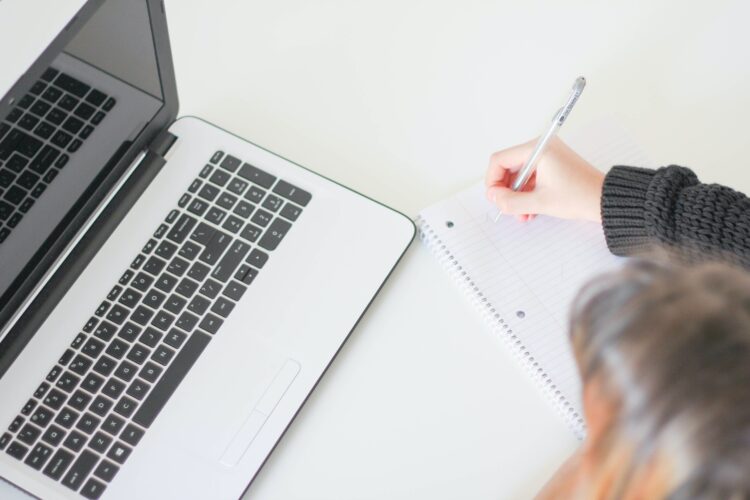 Very similar to Harmonica 123, Tomlin Harmonica is a compilation of YouTube videos from instructor, Tomlin, as well as much more. Tomlin is a classic blues harmonica musician based out of Edinburgh, Scotland.
Coming with many years of experience, Tomlin decided to take his passion for the harmonica and settle into the world of instructing. Thanks to his website, he is able to teach and mentor students from all over the world over the Internet. Tomlin Harmonica Lessons offers hundreds of hours of free lessons all ranging in difficulty from beginner to advanced.
Like many other platforms, Tomlin will take you through the basics of beginner harmonica such as play in 1st position, 2nd position, and mastering clean, single notes. He even offers more advanced lessons such as bending techniques, tongue blocking, and different hand maneuvers. He even offers free in-person workshops local to Edinburgh if you're in the area, and is constantly updating his website with new lessons weekly.
His thorough teaching style makes picking up the harmonica exciting, fun, and enjoyable. Tomlin also offers additional courses and one-on-one programs at an additional cost if you are looking for a more personable learning style. However, with 125 pages of video lessons, there is no doubt that even the most beginner level harmonica player can master the instrument on Tomlin Harmonica Lessons.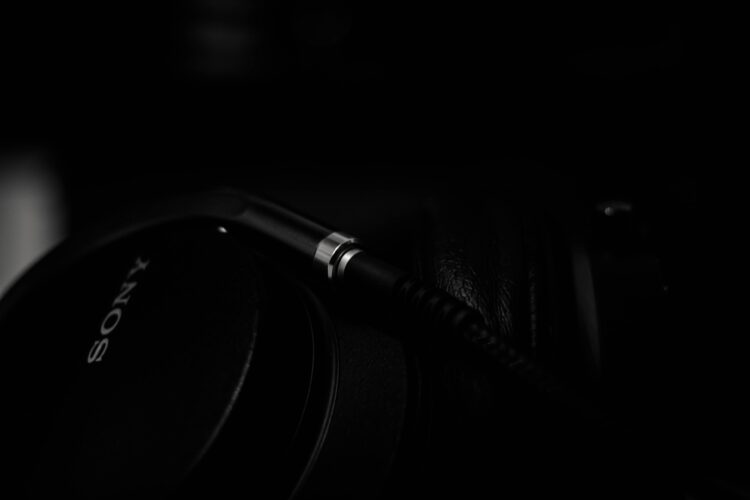 Mitch Grainger is an Australia born blues-rock musician who started his music venture when he was only thirteen in Sydney, Australia. Mitch is a musical perform, record producer, and teacher, taking his love for the roots rock to YouTube where his popularity exploded.
On his channel, you will find Mitch's live performances; usually covering songs, as well as lessons that you can easily follow along to. Mitch has mastered the art of playing the guitar, harmonica, and singing during his performances making his music both captivating and striking. If you are looking to take you blues music into a contemporary style, Mitch Grainger is an excellent teacher to look up to.
On his YouTube channel, you will find 4 easy harmonica lessons that he has posted, ranging anywhere from 6 – 10min. each. These videos start you off slow, taking you through the basics of the harmonica such as cross harp, breath control, and how to stay in key giving you a solid foundation to build off of as you continue to advance into more dynamic techniques such as riffs.
Although they are short, they are extremely helpful in starting out and make it easy to learn the harmonica. On top of that, Mitch is an excellent teacher with an incredible music background making him a great source of knowledge and easy to listen to. He doesn't overcomplicate his teachings, but sticks to the basics to help you understand what you need to learn first to get to the next step and build on what you know.
If you enjoy these videos, there is a link underneath them where you can sign up for his free 30-step course showing you how to master the harmonica. This course is a downloadable PDF sheet that Mitch created that gives his students an advantage. It includes original jam tracks, video instructions, studio recordings, forums and even more.
While there is no credit card required to set this up, you will only have access to if for free for 7 days until you have to pay for access. Regardless, the information and materials you will find in this nifty download will most certainly give you a leg-up in the learning process.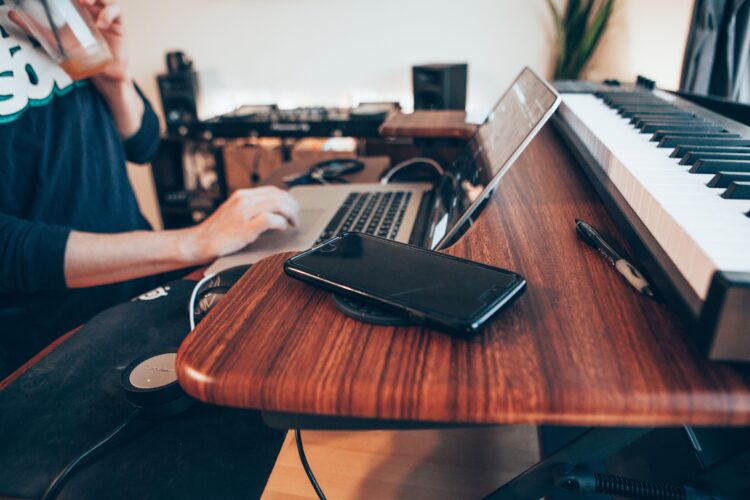 Reddit is a popular forum and website discussion platform used among many people to find information, or engage with people that share their same interests. While Reddit is full of many different topic conversations, there is a section of Reddit for musicians to share and post. From there, you are able to find sub-topics, narrowing it down to the exact forum you are looking for. There are many free resources being shared on Reddit everyday, including free lessons people stumble across or even tips and tricks from more advanced players on where to get started.
Reddit would also be an excellent resource for figuring out what type of harmonica is best to buy. Many people leave product reviews on Reddit, which is extremely helpful for people who are beginners to the harmonica world. You are able to read through each review on different types of harmonicas or accessories to find exactly what you need for the style of harmonica playing you wish the accomplish.
You can also post a question to other users to see what type or model they would suggest. Digging through this platform to find information, or even posting a question that other users can respond to, can be an excellent start for you to find new resources others used to learn the harmonica, and even connect with other people that are trying to learn the instrument as well.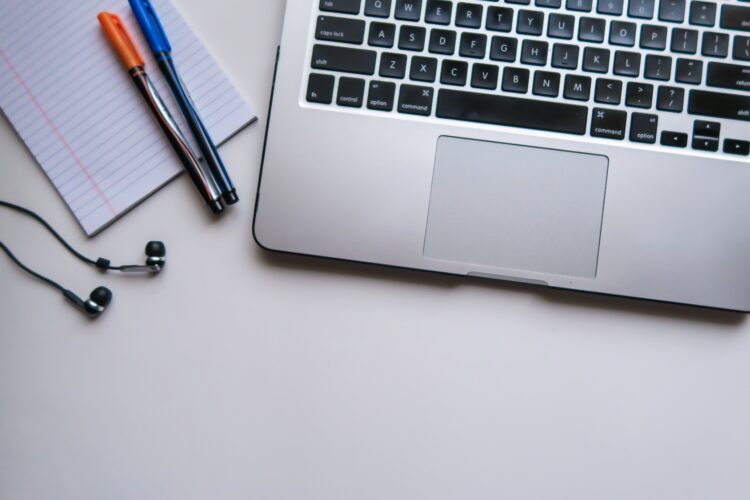 Available on both Google Play Store and the Apple Store, Harmonica Lessons is a free app available to all Android and Apple users. This collection of lessons will take you from the basics of maintaining your harmonica, how to identify an issue and basic repairs you can perform, as well as how to keep your harmonica in tune. It also takes you through hours of videos and lesson plans showing you the fundamentals of the instrument into very advanced harmonica techniques.
Each lesson is designed for your skill level, ranging from Beginner to Advanced experience. This app will take you through more advanced techniques like chugging patterns, blues strategies, single-note melodies, and the basics of jamming with other musicians. The most convenient part of this app, besides it being easy to follow and free to download, is its portability. The harmonica being a small instrument makes it easy to throw in your pocket or bag and take it with you wherever you go. Now with the Harmonica Lessons App, you can take your practice session everywhere you go too.
Overall, for the amount of content you get for free, the easy to follow lessons and instructions, and positive feedback from other users in the app stores, Harmonica Lessons App is a must-download tool for any level of harmonica player.
Reasons to Consider Paying for Harmonica Lessons
Of course, you can never beat easy harmonica lessons at a free price. With the amount of resources that are readily available at our fingertips, you can push your skill very far off of just free blues harmonica lessons alone. So what are the benefits of paying for lessons? There are actually many reason to consider paying for lessons.
The most important reason to consider paying for lessons is for a more intimate learning environment. When you hire a teacher to help you learn the harmonica, whether in person or live-streamed, you can add a more personal touch to mastering the harmonica. You have the luxury of having someone teach you the harmonica one-on-one tailored to your learning style. They are also able to give you specific feedback and instructions on how to improve, and may even catch little things that can help you sound better overall. Having a teacher help you learn can provide you with much more specialized insight on how you can improve.
Another reason to consider paying for lessons is for higher quality content. Whether you are hiring a teacher or purchasing a membership to have access to more lesson content on a lesson plan, you will notice that the quality of lesson content you receive will be much higher quality. You will notice more tips and tricks that you wouldn't have received in the free version or trial, as well as even more content, access to new tools and resources, and sometimes access to online instructors you can reach out to with any questions.
So you're ready to start exploring some harmonica teachers or online programs. Where should you start? Below we have found the top three harp lessons to get you started.
3 Paid for Online Harmonica Lessons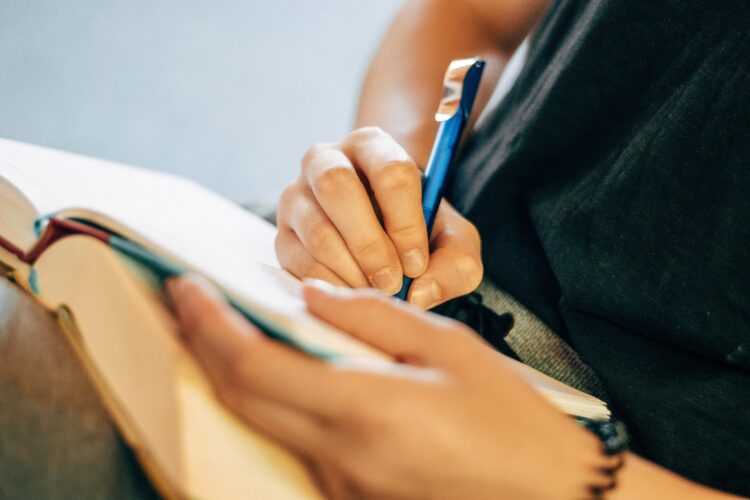 Udemy is a large website compiled of over 100,000 courses covering a wide array of different topics from experts in the industry. Udemy comes with a 30-day trial period or your money back for you to test out the platform before you have commit to it. After that you pay per class, but will have lifetime access to the class after you purchase it.
Each class ranges anywhere from $10-$20 depending on the course and each course comes with a variety of different content, classwork, and resources available. Before you purchase the course, you will be able to see what is included and even read a quick blurb on the class and the instructor. Each class will also provide a certificate of completion once you have finished the course.
There are many different options for harp lessons under their music tab, and can be an excellent resource for harmonica players of all levels and at an affordable price. From there, you will have access to class videos, lectures, resources, and much more. The ability to learn under expert harmonica teachers and artists is an online experience unlike any other at Udemy.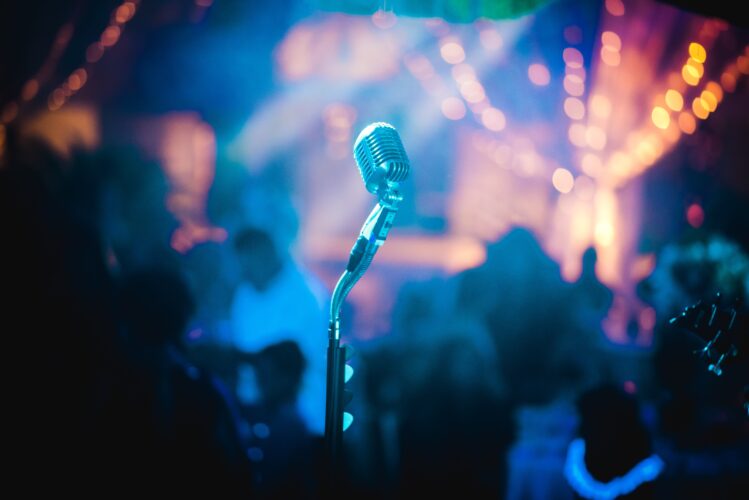 Yelp is a very popular resource most of us may already be very familiar with. Yelp is an application that allows you to rate restaurants and services in your area. Users have the option to rate each location or service out of five stars, how expensive their services are, and any other comments or photos that may be helpful to future customers. One thing many people do not know about the Yelp app, is you can also find music lessons on their platform. You can find local tutors and teachers in your area that can work with you one-on-one at an inexpensive price to help you master the harmonica.
This also gives you the upper hand of having a teacher be able to correct any bad habits you may have, or issues you may be experiencing with different techniques. They are able to work with you closely, provide proper mentoring, and learn the harmonica quickly.
Most of the instructors you find on Yelp, will be in your area as well. Typically, Yelp only pulls locations within a 25 miles radius (or closer if you change the preferences), providing only the closest and most convenient options for music instructors. You may also be surprised to find many classes at local art institutes or universities offering lessons for the public. These are typically very inexpensive, and can be fun to network and connect with other students at your same skill level.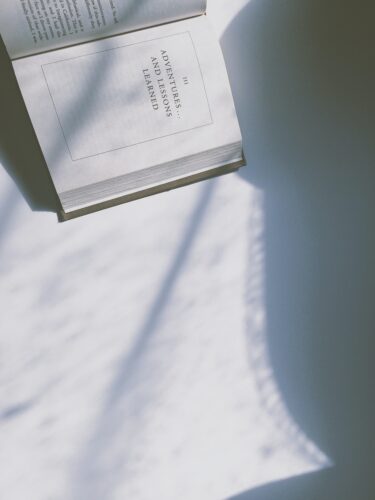 Playharmonica is a fantastic website with over 30,000 students that attend online, and is ran by instructor, Ben Hewlett. Ben has been playing and teaching the harmonica for a few decades now, making him a top expertise in the field. He has split up his course into "Beginner" "Intermediate" and "Advanced" and provides a guide explaining each level of course work so you can identify which skill level category you may fit in to.
Each course is made up of an hour-long video taking you through different techniques in harmonica playing and how to master each of the skills. In thorough detail, Ben is an excellent harmonica teacher, making even the newest of players feel comfortable and confident with their new instruments. His material is extensive and helpful while still giving you the personable feel of a one-on-one teacher.
Ben's courses have a few different package and payment options. Monthly memberships start at just $7/month and will give you 2 new courses each month. VIP members will pay only $39/month but will receive access to all courses all the time. If you wish to forgo the either membership package but still wish to view the course material, you also have the option to pay $9 per course, but you will have permanent access to that course even after you complete it.
Final Remarks
Hopefully after reading through this article you feel more at ease knowing the amount of available resources that are open to you. While you may feel both excited and intimidated by picking up a new instrument, there are many places for you to start. One of the most useful things that you can do when first pick up your new instrument, is to check out the free harp lessons already available to you. This will be a good place for you to start, as it will teach you the basics, get you comfortable with playing the harmonica, and help you overcome common obstacles most musicians face when learning the harmonica.
As you start to build up your confidence and take your harmonica playing to a new level, you may have the itch for something more advanced. There are many free resources for even the more advanced players. YouTube videos, streamed lesson plans, forums, and much more is available to those who are looking for a challenge. However, if you are serious about making a career in music or if you just want to perfect your harmonica playing skills simply for the joy of it, it is highly suggested to look into over the Internet or in-person coaching.
Every great leader always passes down the ladder for others to climb up to success. Studying under a harmonic expertise and having that mentorship available to you can drastically change your skill level and help you reach new heights in the world of harmonica. Whether you choose to learn connected, in-person, or over YouTube, remember that with the amount of resources that are readily available to you success is right at your fingertips.