Harmonica is rated one of the easiest instruments to learn, no matter what age you are when you pick it up to start playing. That is why we are such big fans of the little pocket instrument.
Though it may be simple in design and easy to play, it takes practice just like any other instrument might. Additionally, having knowledge about other instruments or on music theory may help you learn more quickly.
Learning How to Play Harmonica Takes Time, But How Much?
So, How Long Does it Take to Learn the Harmonica? Though there is no way to narrow down the range of how long it will take, there are common estimations that say around 3 to 6 months. Some friends of mine brought up some great questions on the topic of learning that will influence the timeframe.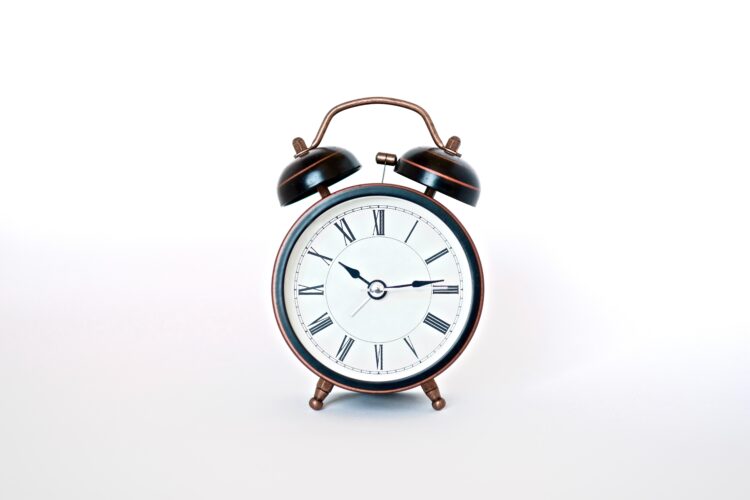 How Often Are You Practicing?
Depending on the amount of time you spend practicing will determine the speed at which your progress will accelerate. Do you have five minutes, or an hour a day? Are you practicing every day, or once a week? These will influence whether you are able to learn faster than 3 months, or much slower than 6 months.
What Skills Do You Want to Learn?
If you're hoping to become the next Cy Leo, you better get your head down and start practicing because you are years away from that point. Though, if you have a few 90's rock songs you want to play, your chances of being able to play them smoothly within a couple of months are much better. Your best bet is to have realistic goals and spend the appropriate time necessary to accomplish those goals.
What Style Do You Want to Learn to Play?
Just like you read in the section above, if you are trying to learn some rock music, your goal is certainly within reach. However, if you are trying your hand at classical music, be patient and more forgiving towards yourself because it is a bit more precise and challenging than rock is.
It may be a good idea to start with what is considered a more basic genre before moving on to the thing you want to learn most. Rock music can often be found in the Key of C, which is most likely the harmonica you will start with. Additionally, many of them have simple chord progressions, making your task of learning the tabs much easier.
Tips to Speeding Up the Process
If you are ambitious and dedicated, 6 months will get you the basics and some pretty slick skills as well. With the right attitude and discipline, you'll learn the basics in a fraction of that time! Here are some recommendations of things to try in order to learn a little faster.
Practice, Practice, Practice
No one can emphasize this enough! Time and dedication is how you accomplish anything. If you spend at least 30 minutes a day, that is a great starting point! You will learn and practice concepts without exhausting or frustrating yourself. Plus, having regular exposure to new concepts with make them much easier over 3 hours in a week rather than 3 hours in a day.
Places to Learn
Telling you to go learn without a landing spot or any kind of direction wouldn't be very helpful. Some of my favorite learning materials are entirely free! The only trouble is you will have to dig around from one lesson to another, but if you're just starting out, any help is good help.
YouTube
If YouTube wasn't high up on your list, it should be. It is just crazy to see how many people are providing free lessons on all kinds of stuff through YouTube. And because of YouTube's algorithm, the low quality stuff tends to fall on the back pages, leaving the best tutorials and lessons in the front for you (1). Lessons from teachers like Mitch Grainger can take you a long way starting from ground level.
Another thing we love about YouTube is the backing tracks. This is a timeless exercise for all harmonica players. Whether you just finished your first two weeks of playing, or you are a harmonica master, backing tracks are heaps of fun! They provide lots of room for creativity and technique practicing.
If you have never tried playing to a backing track, we made a list of Guitar Backing Tracks in the Key of C at a few different tempos. All 4 are nice and easy since they are for 12 bar blues, but that doesn't mean you can't try some difficult techniques. No matter your skill level, these backing tracks are worth checking out.
Online Lessons
There are so many online lessons that are helpful, both free and paid for lessons. We found some helpful ones here, but you may want to explore a bit to see what else you can find. If you are just learning, it is hard to go wrong with most free lessons, but you may look around and find someone who has an instruction style you really like. If there is someone you enjoy learning from, you will likely learn faster or practice more often, both of which will help speed up the process.
Techniques and Lingo
If you want to be able to rush through a lesson without having to stop and study a technique or the strange terminology being used, then you should understand the terms being used (2). This will keep the lessons flowing smoothly. It will also give you an extra step forward when learning the different techniques, like blowing & Drawing, tongue blocking, and puckering.
Final Remarks
We know it can be a challenge learning something new. After all, we were just Learning How to Play Harmonica at some point as well. Persevering through it all is absolutely worth it, and any musician will tell you just that. So even when it gets hard, keep on kicking!